You can use the platform for the primary purpose of automatically generating all of your product screenshots so you always have a fully up-to-date repository of screenshots. Each of the automated screenshots of your Product Elements will have a unique URL attached to the screenshot. You can use this unique URL to take advantage of your automated product screenshot to best suit your needs.
This URL is unique and will not change.The image that lives on this URL will be refreshed and updated when you run the automated screenshot process, however the URL itself will not change. This allows you to copy/paste this link into your help center, and other sources, with the confidence of knowing the URL will not change.
Copy your screenshot URL
From the Screenshots page in your LaunchBrightly console you can hover over any individual screenshot to open the information box at the bottom of the image. A copy image icon will become available which allows you to copy the URL directly to your clipboard and open the relevant image in a new window on the proper live cloud URL. You can also copy the screenshot URL directly from the URL line in the new window.
Additionally, you can also go to the table view in the Screenshots page, add a filter or sort to make it easier to find your image, and copy the screenshots URL from the "Public URLs" column using the copy icon.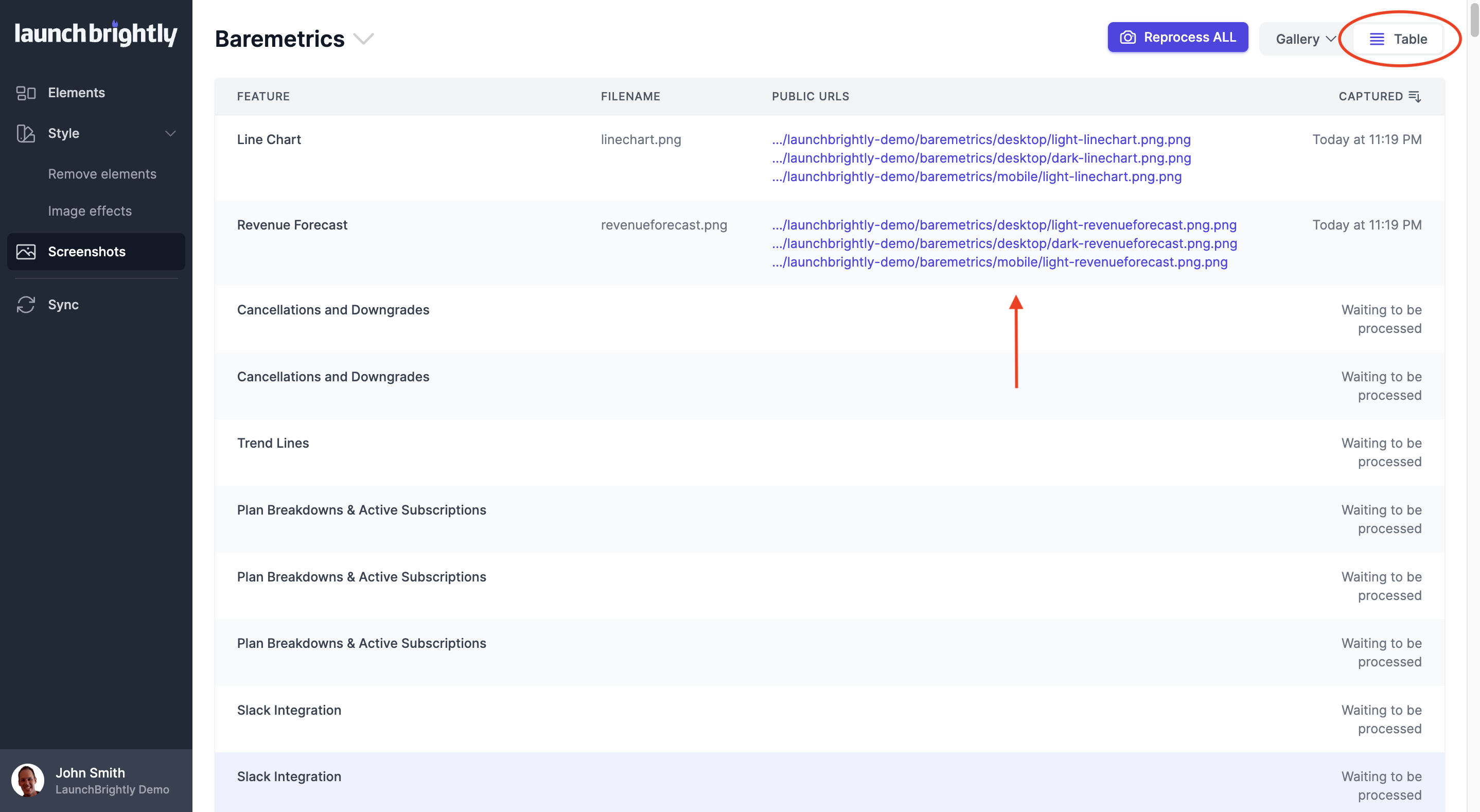 Screenshot URL formatting
The full link will be formatted as follows:
https://screenshot.launchbrightly.com/teamname/productname/screenshotmode-filename.PNG
This will provide you with a URL you can paste directly into a browser to see your screenshot.