You can edit a Product Element, and a Screenshot Sequence, at any time by clicking into the relevant Product Element card from the Elements page on your LaunchBrightly console which will open the Product Element in the right sidebar.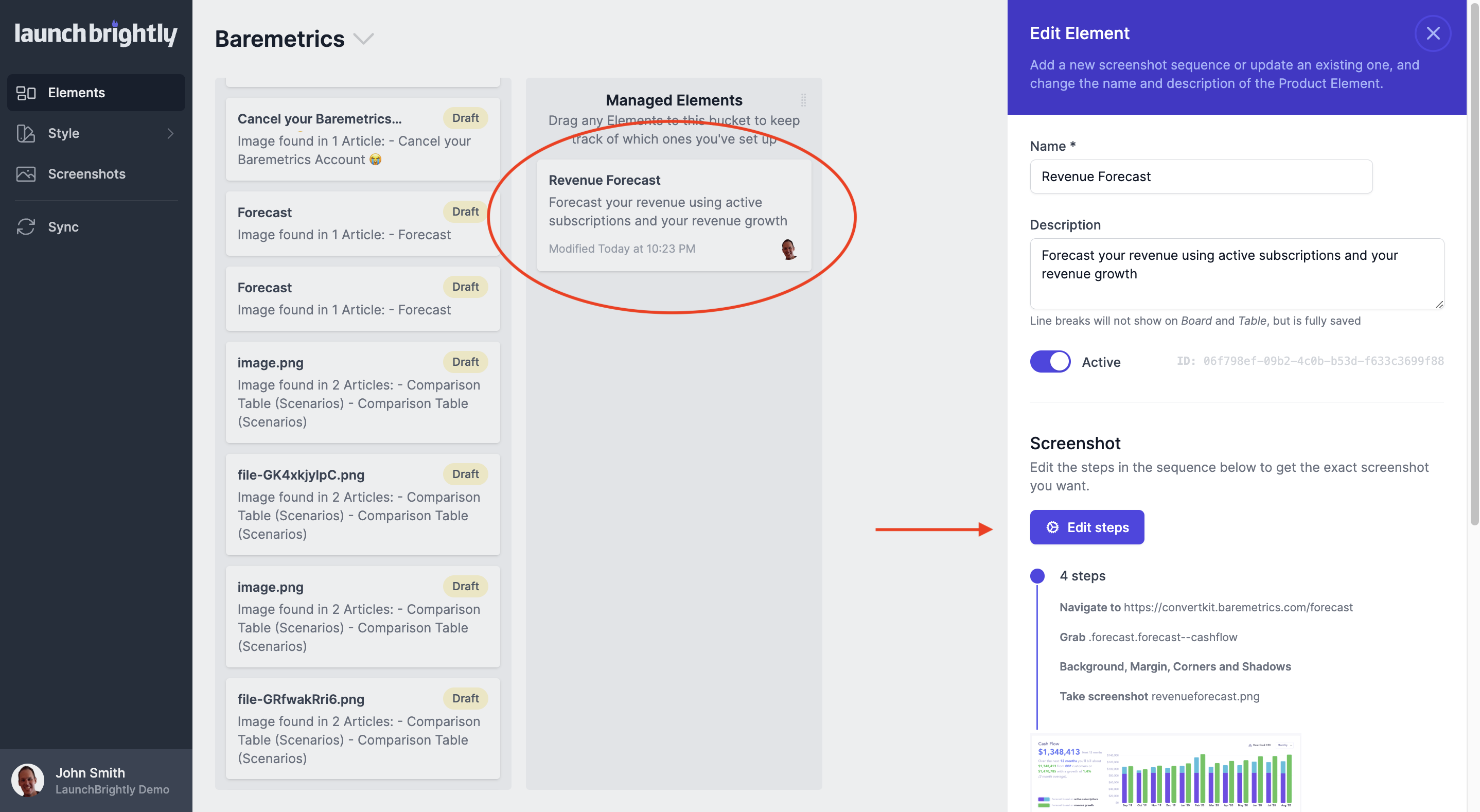 You can simply change the name or description of your Product Element by editing the text.
Additionally, you can edit your Screenshot Sequence, and any of the steps within the sequence, by clicking to Edit Sequence.
And you can use the Edit icon to update or edit any of the steps in your Screenshot Sequence.