From the Style page on your LaunchBrightly console you can add a set of fully customizable, product-level, enhancements to ensure all of your screenshots are automatically on-brand, and consistent from screenshot to screenshot.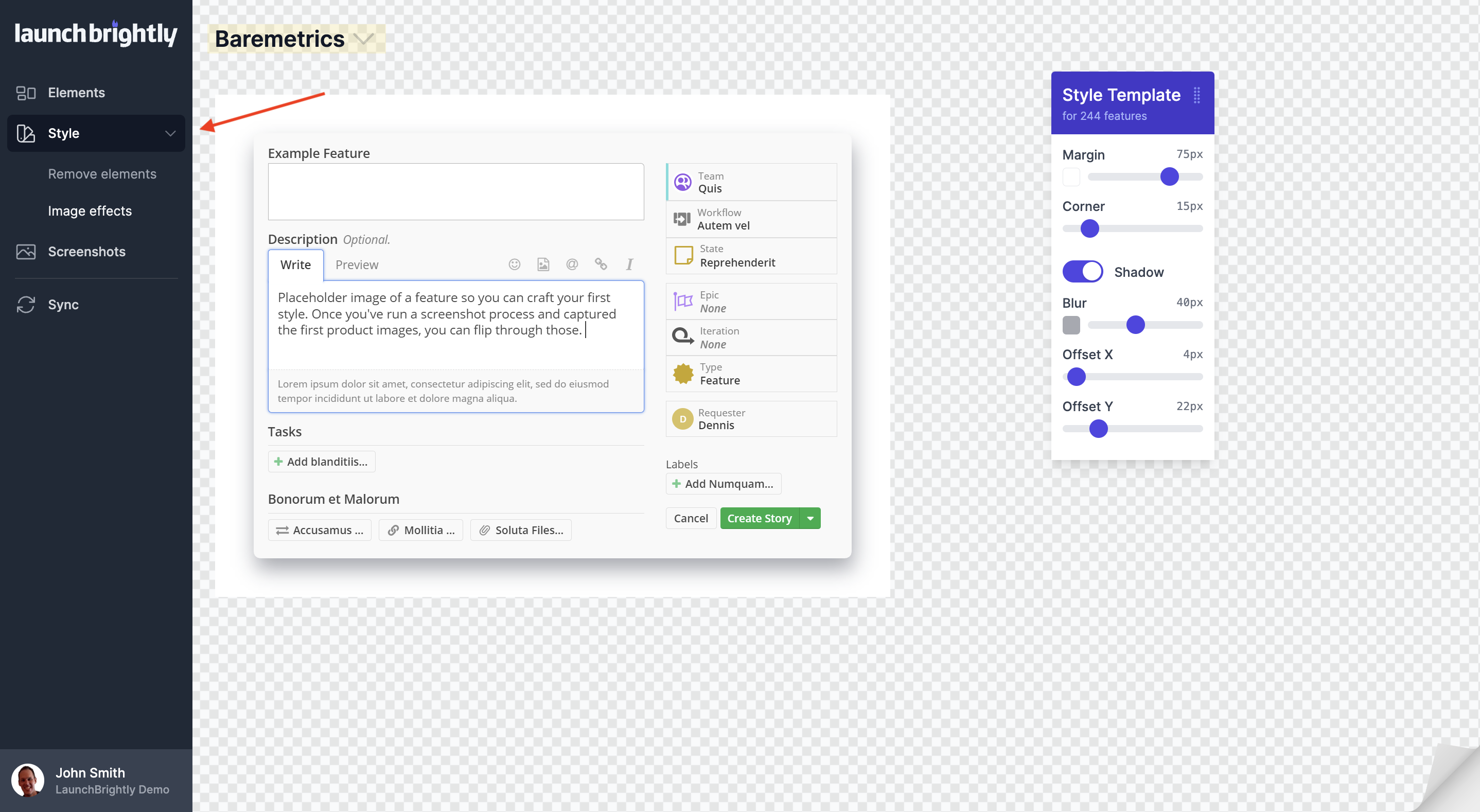 Here you will have the option to:
Tip: Preview images
You can flip through styling preview images using the small double-arrows icon in the Style toolbox header. If you are yet to run the automated screenshot process, we'll show a sample product image.