After setting up your account and preferences upon sign up, you will be taken to the home screen in your LaunchBrightly console.
Here you can select the Import Help Center option to import all the existing images from your help center. Simply click the Import Help Center button and enter your help center URL in the input box provided in the right sidebar.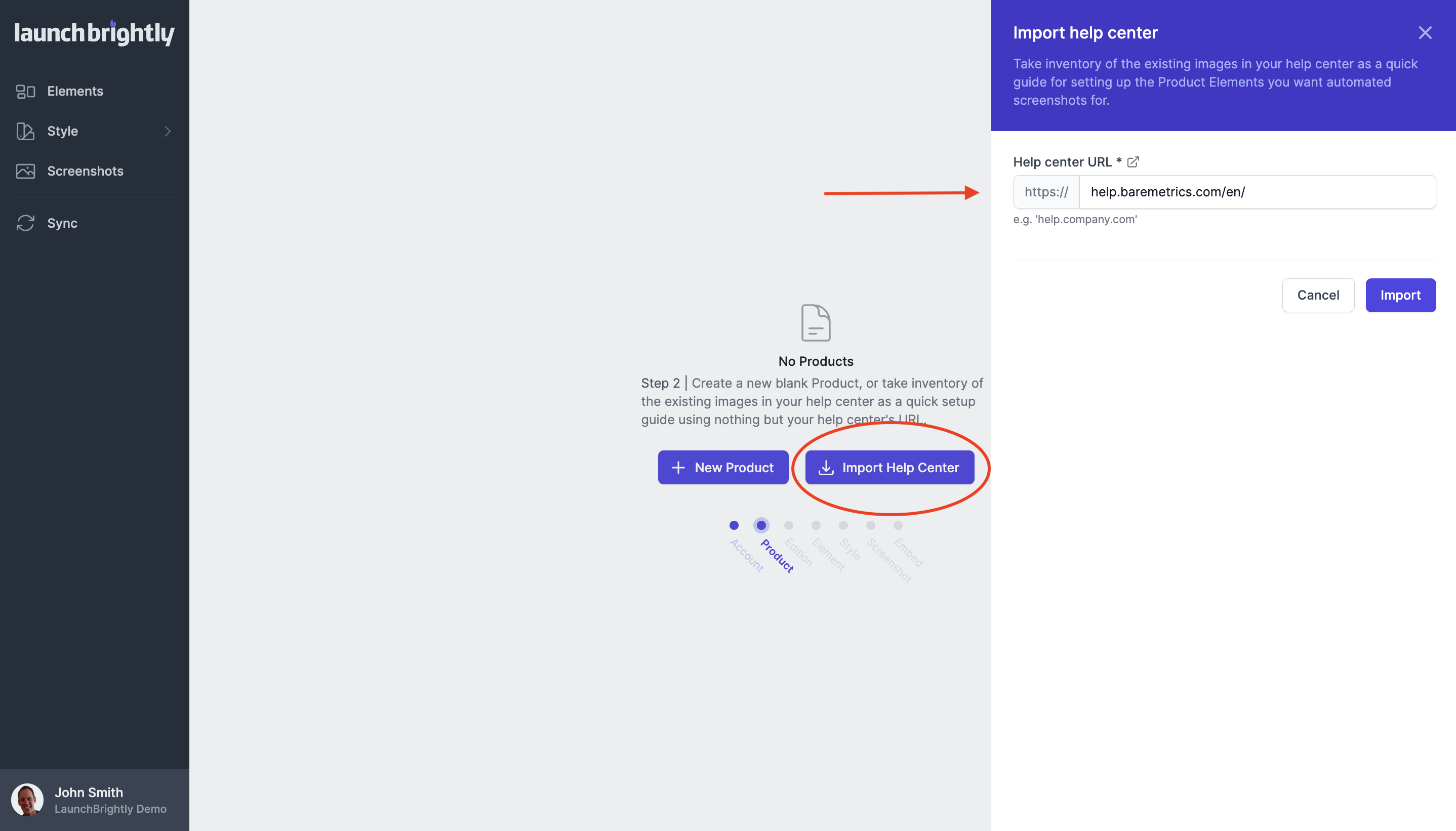 You will be notified when the import begins and can see the progress in the status bar.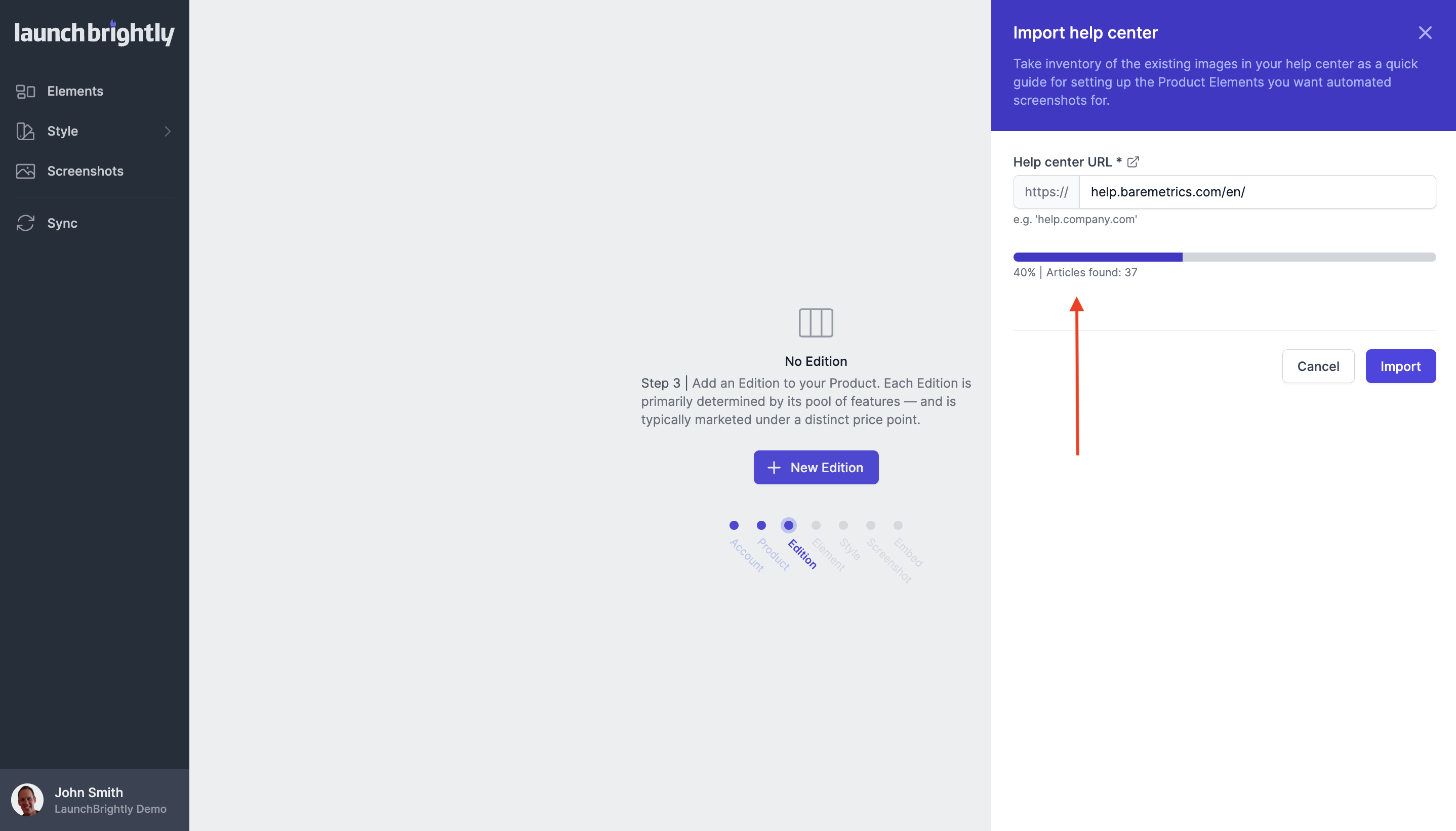 The automated screenshot platform will notify you when the import is complete.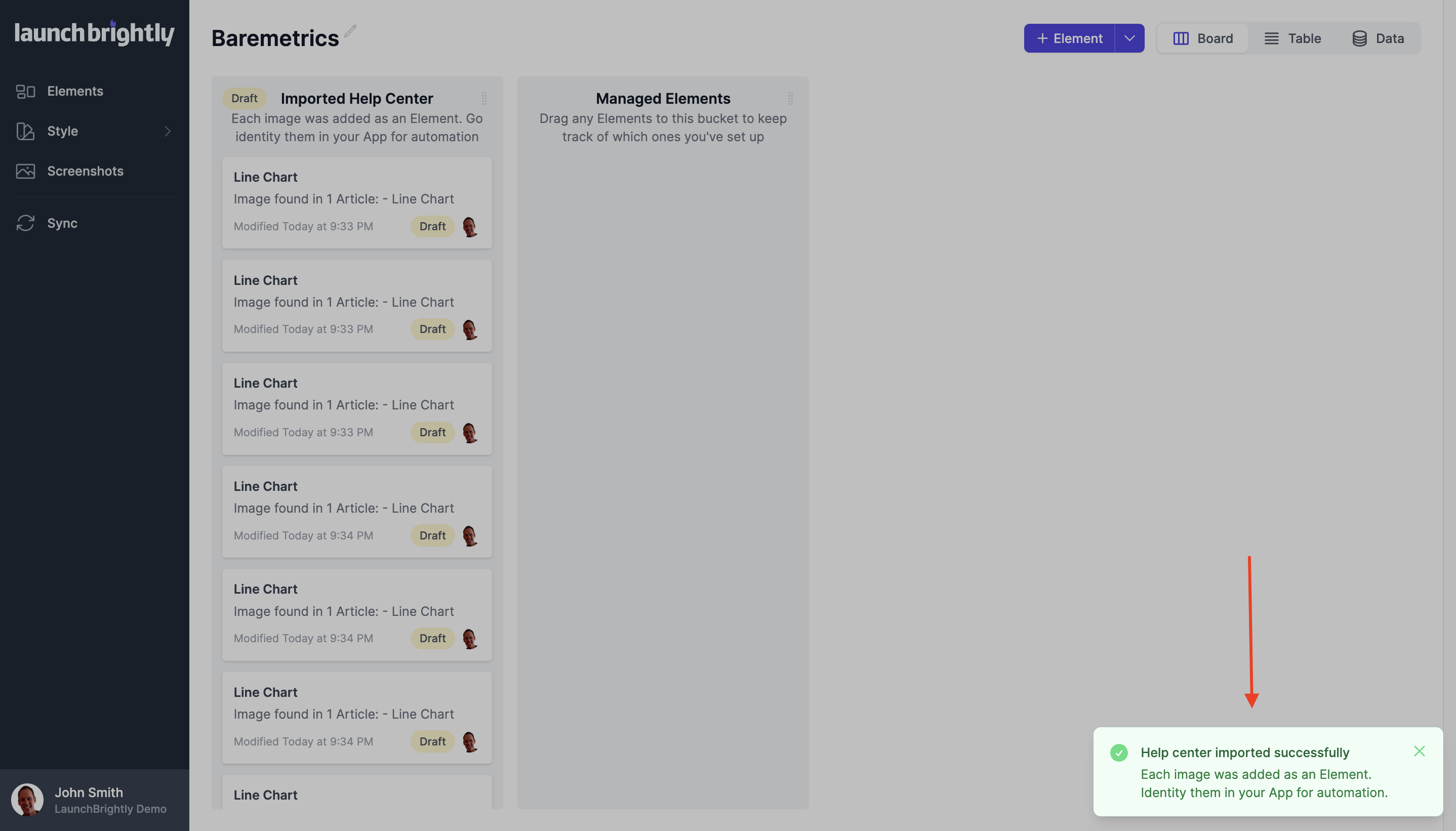 A new Product containing all the images from the import in a single Imported Help Center column will automatically be created on completion of the import.
The automated screenshot platform allows for a distinct product URL, with separate login details and its own set of screenshot styles to be applied to each Product you set up on the platform. So, in this context, a new Product will automatically be created when running a help center import allowing you to update your product URL and login details following the import.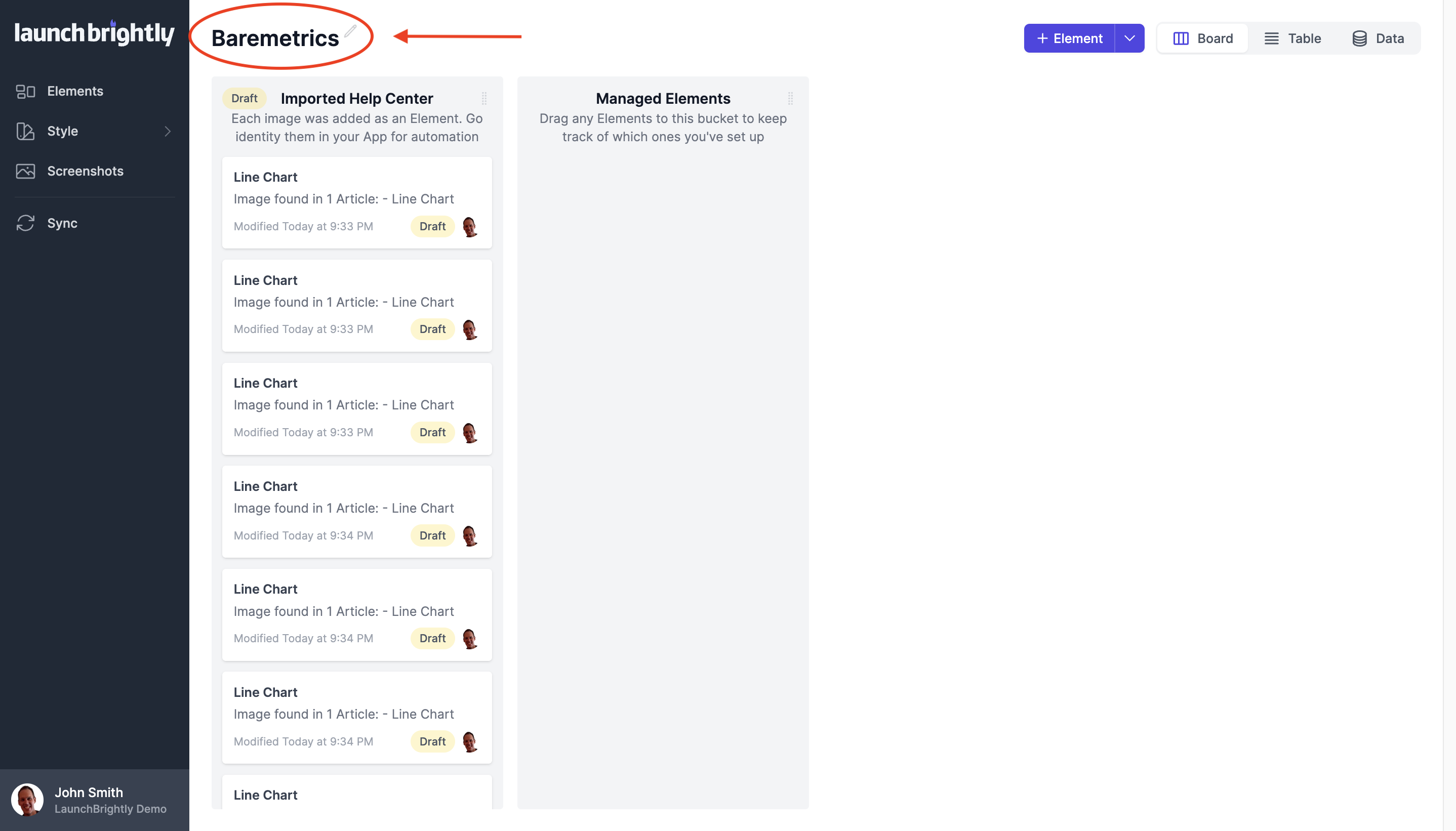 The automated screenshot platform will run a pixel-diff on all the images from your help center and will import each screenshot only once (i.e. duplicate screenshots will not be created within the platform). Each unique image will automatically be created as an individual Product Element within the Imported Help Center column, and will provide a link to the different help article where the screenshot lives.