You can also use the Import Help Center feature at any time by selecting it from the dropdown.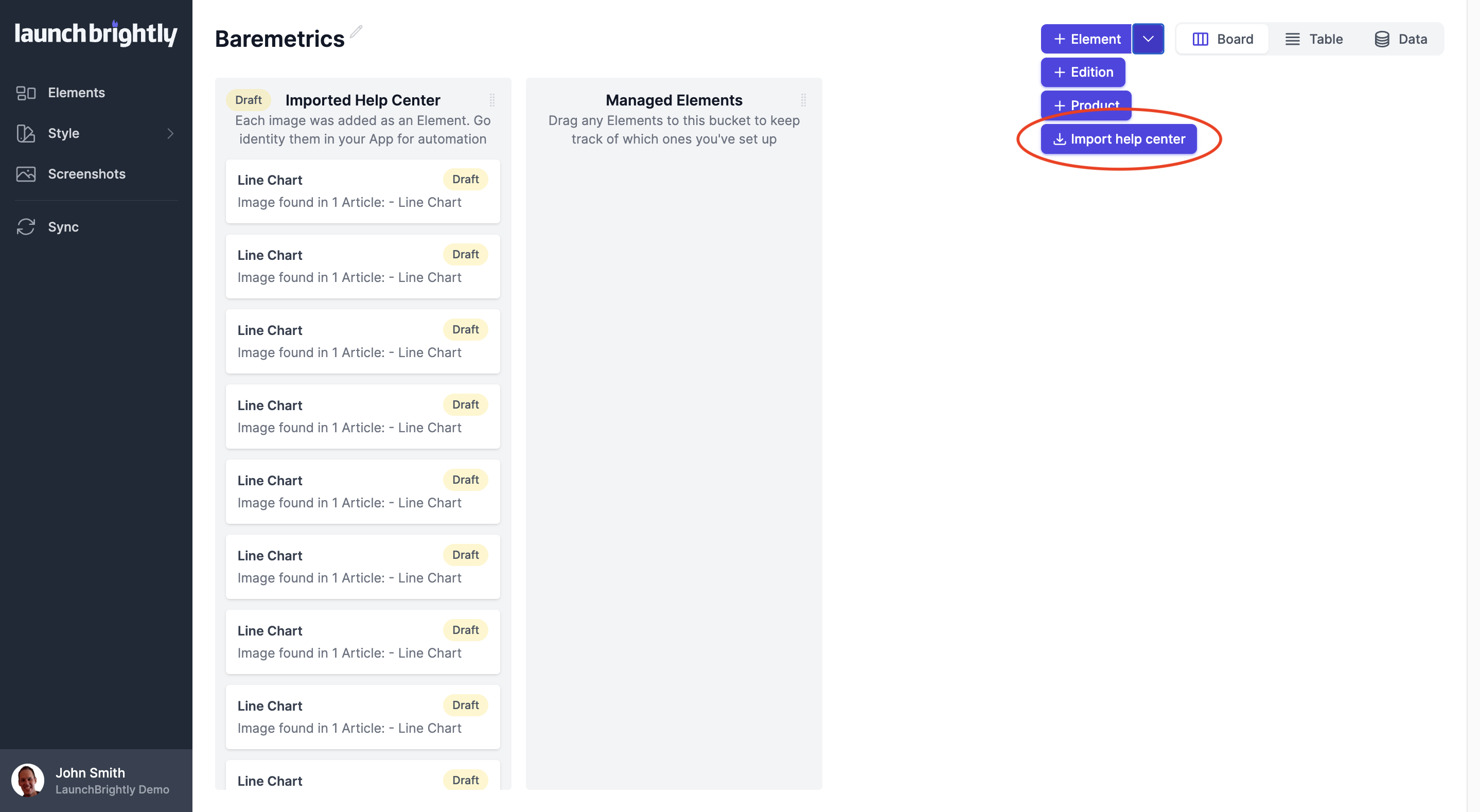 When selecting the Import Help Center feature from the dropdown the left sidebar will open providing you with the option to add your help center URL for the import.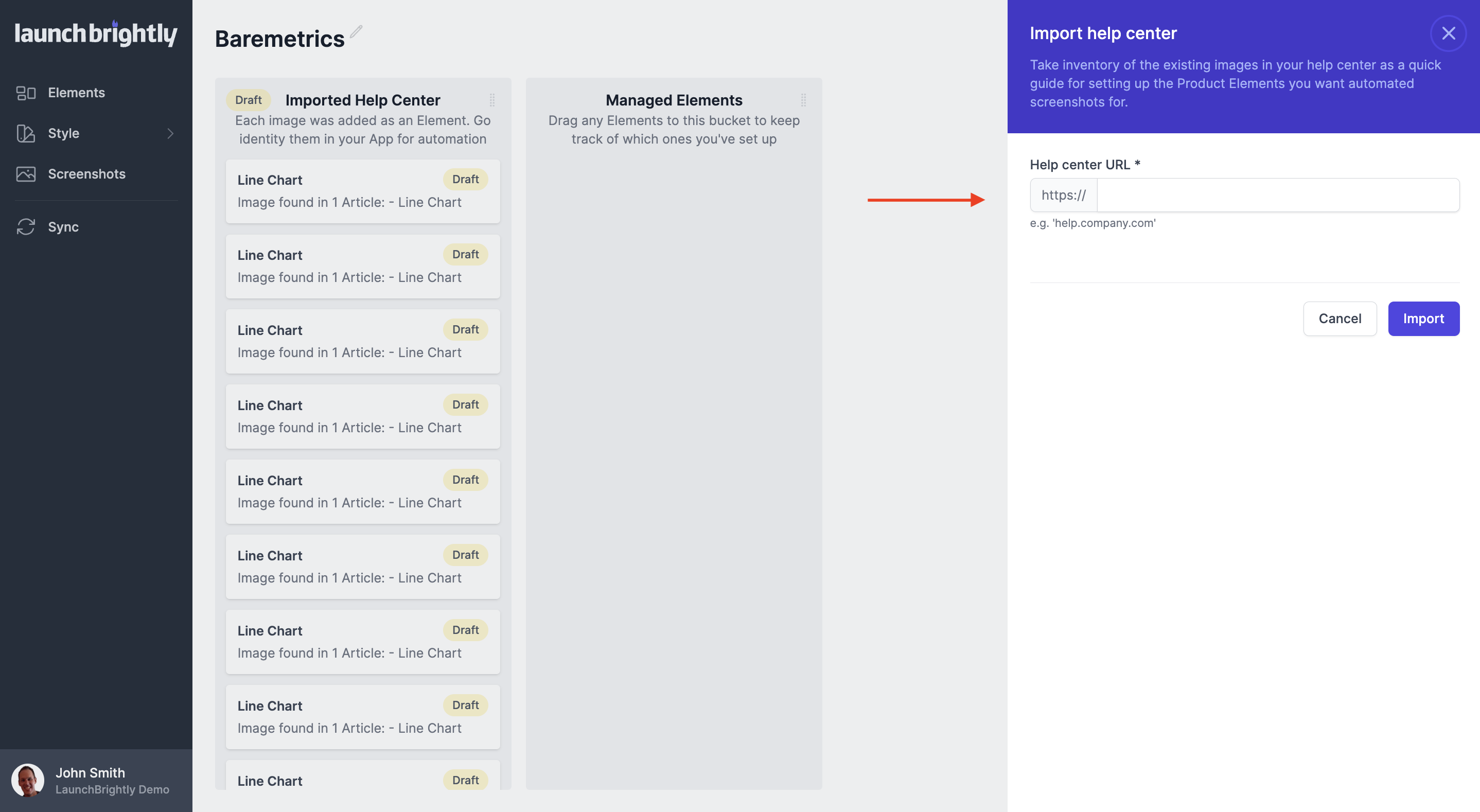 You will be notified when the import begins and can see the progress in the status bar.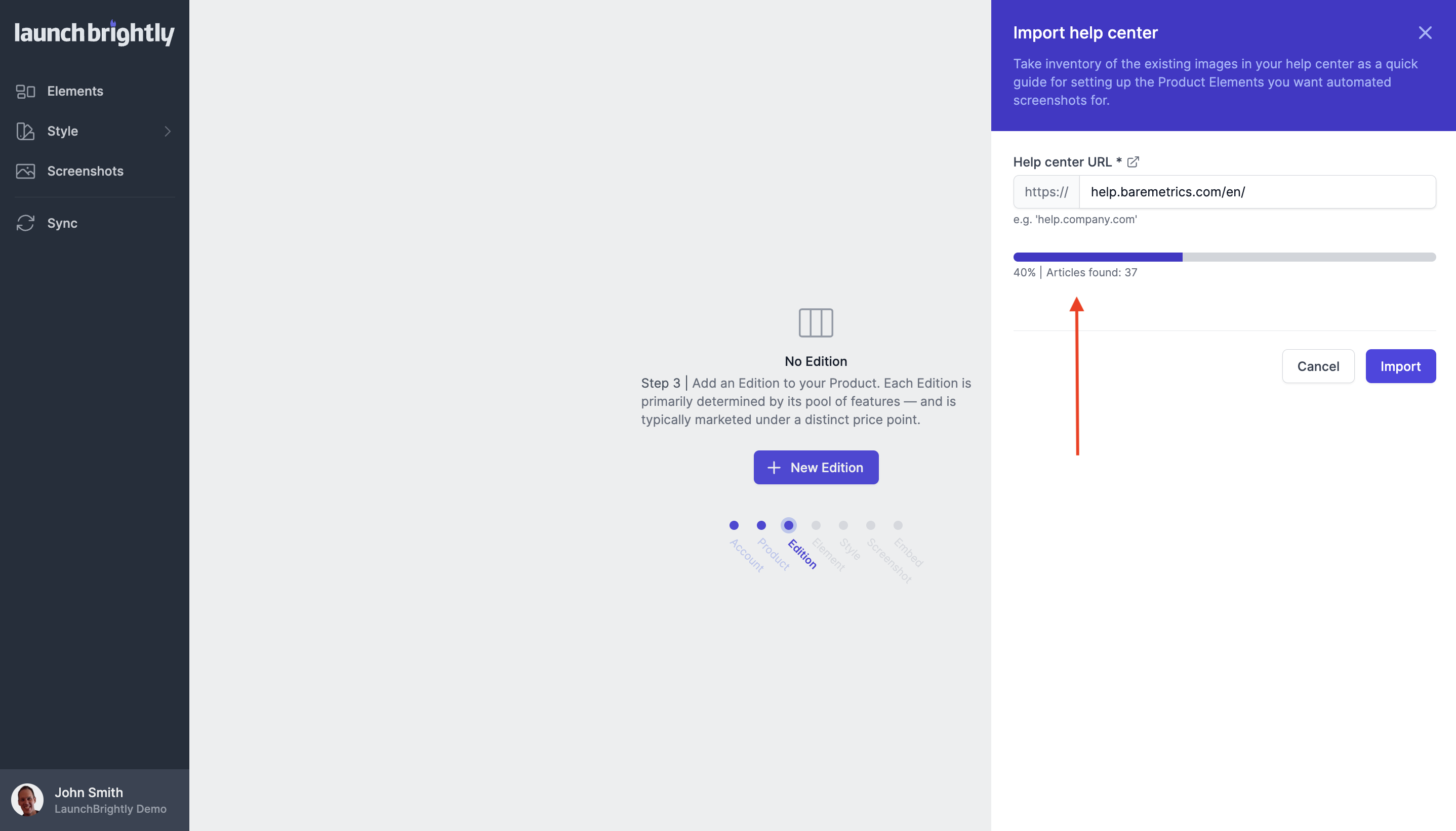 The automated screenshot platform will notify you when the import is complete.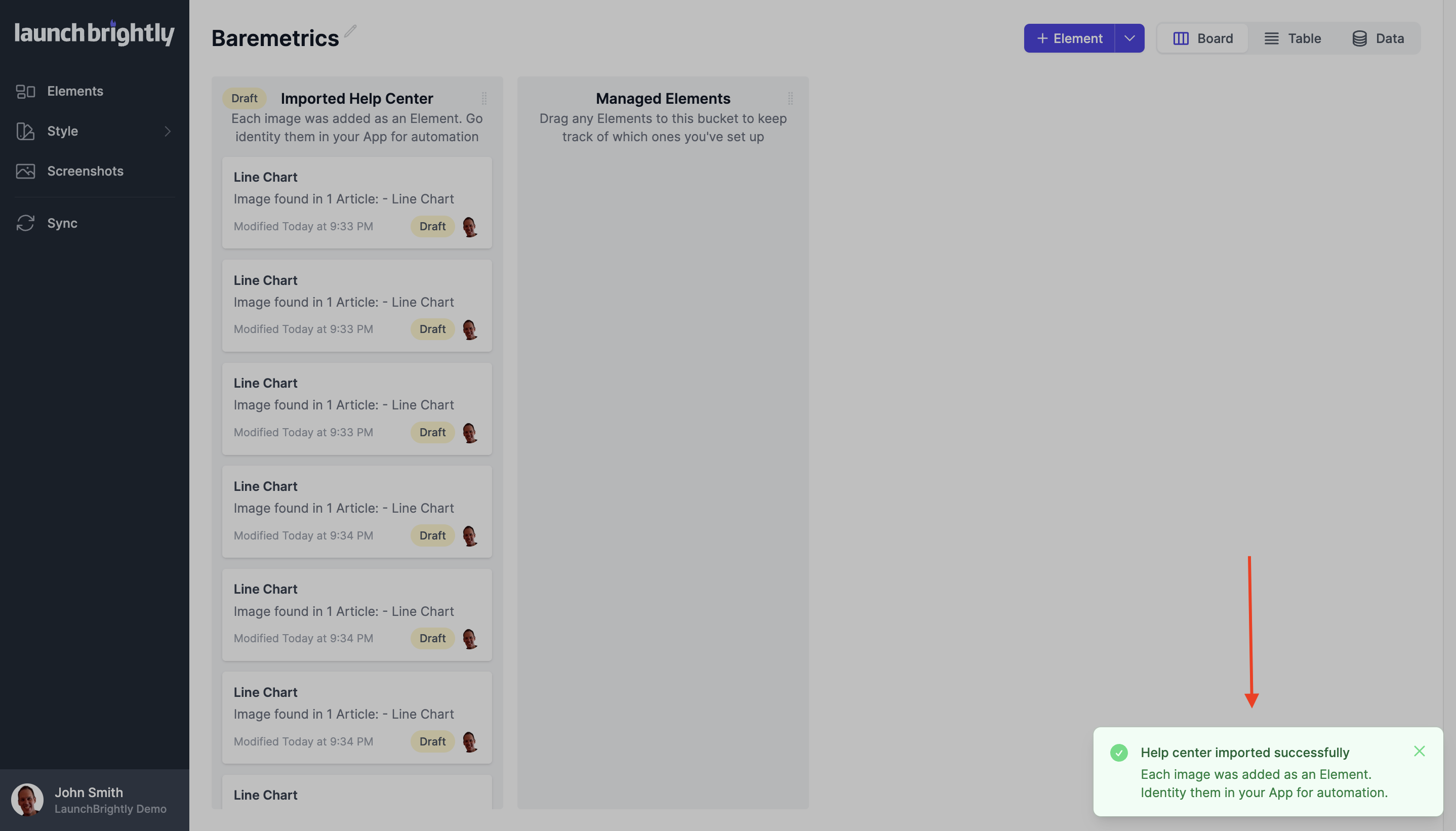 A new Product containing all the images from the new import in a single Imported Help Center column will automatically be created and each image will also automatically be created as an individual Product Element within the Imported Help Center column. You can learn more about updating your Product information and App URL after a help center import here.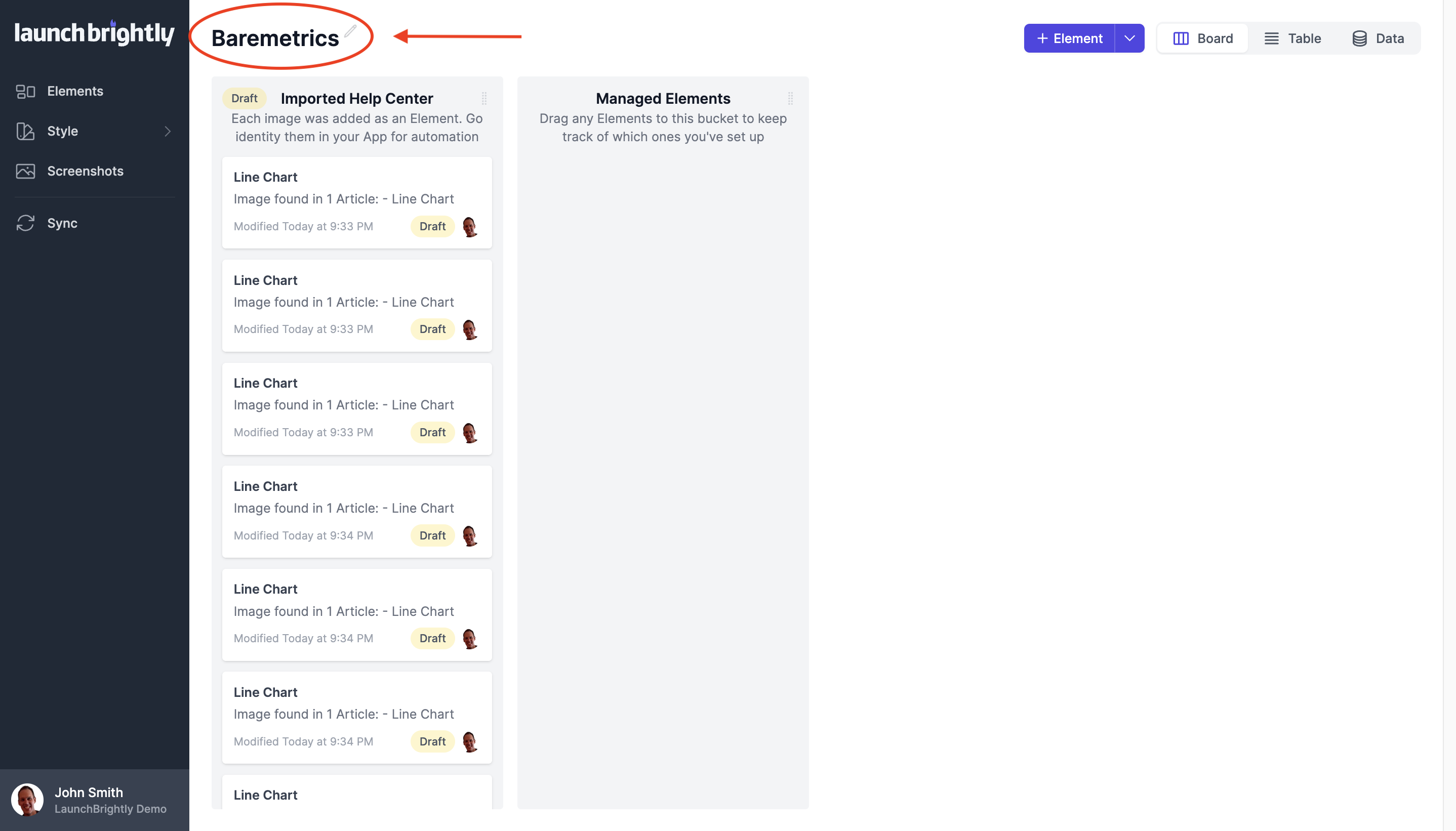 Note: You cannot import a help center into an existing Product on the platform, it will always create a new Product. The help center import is mostly a tool used as a one-off when setting up your account to take an initial inventory of all your help center images which will subsequently be stored in your LaunchBrightly screenshot repository.