Run the help center sync from the Sync page in your LaunchBrightly console to automatically refresh the screenshots in your help center with new screenshots reflecting the most current version of your product. Our platform monitors all the images in your help center and automatically replaces outdated images, guaranteeing accurate representations of your current product at all times.
To sync your automated product screenshots directly with your help center select the Sync dropdown to see a list of help center integrations and select the option that corresponds to your help center.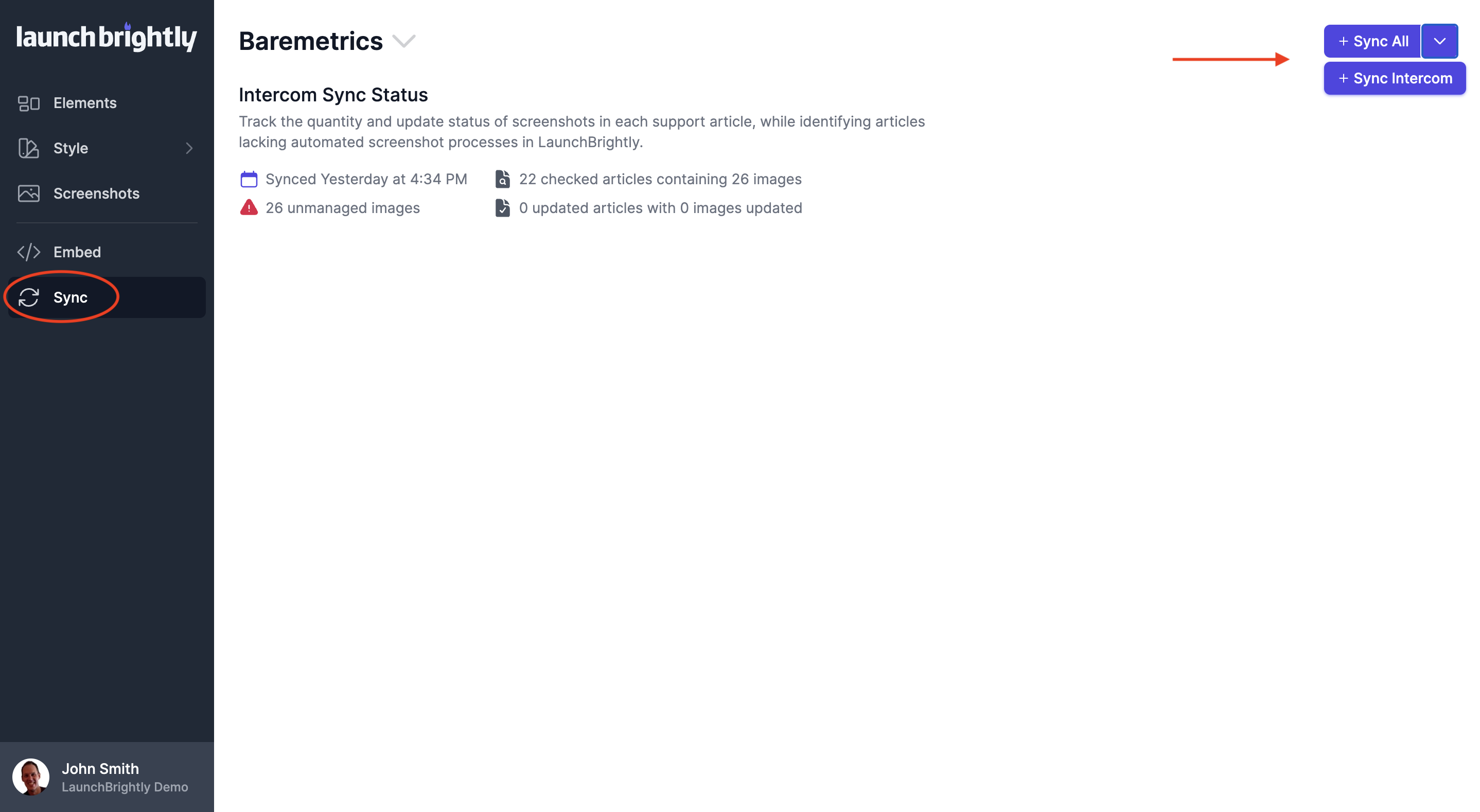 Once you have selected to Sync with your help center, the platform will automatically crawl all of the screenshots in your help center, identify those screenshots that are outdated and automatically update those screenshots with the latest version.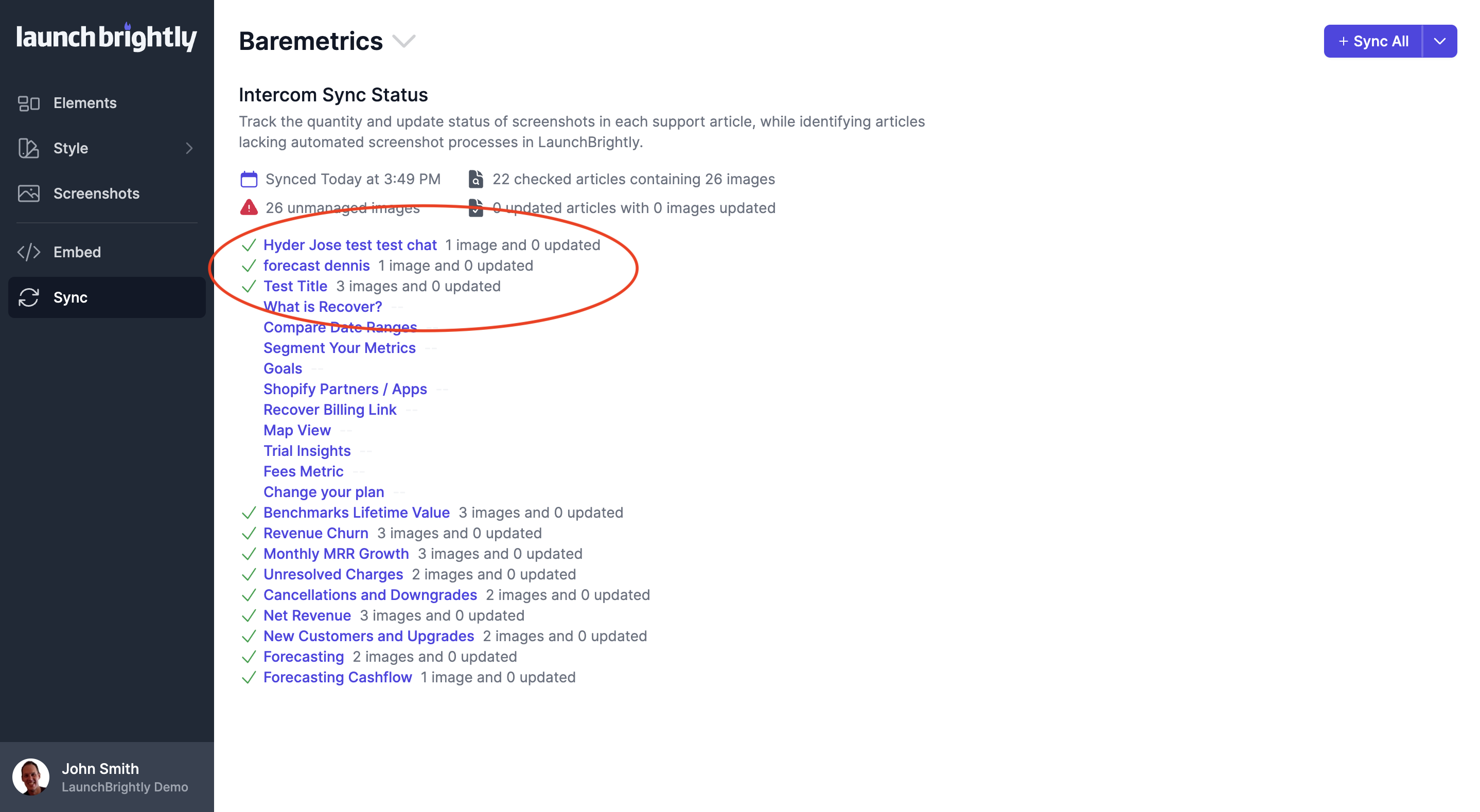 The Sync Status allows you to:
Track the number and update status of the screenshots in each of your support articles
Track when your screenshots were last updated and when your help center sync was last run
Identify any support articles that contain unmanaged screenshots (i.e. those screenshots that do not have an automated screenshot process set in LaunchBrightly)