Sign up for an Account to get started
You can sign up for a free Account here.
Add your company email address and password to create an Account. For security reasons, we'll send a verification to the email address provided to complete your setup. It will arrive in seconds and you'll be ready to set your Account preferences.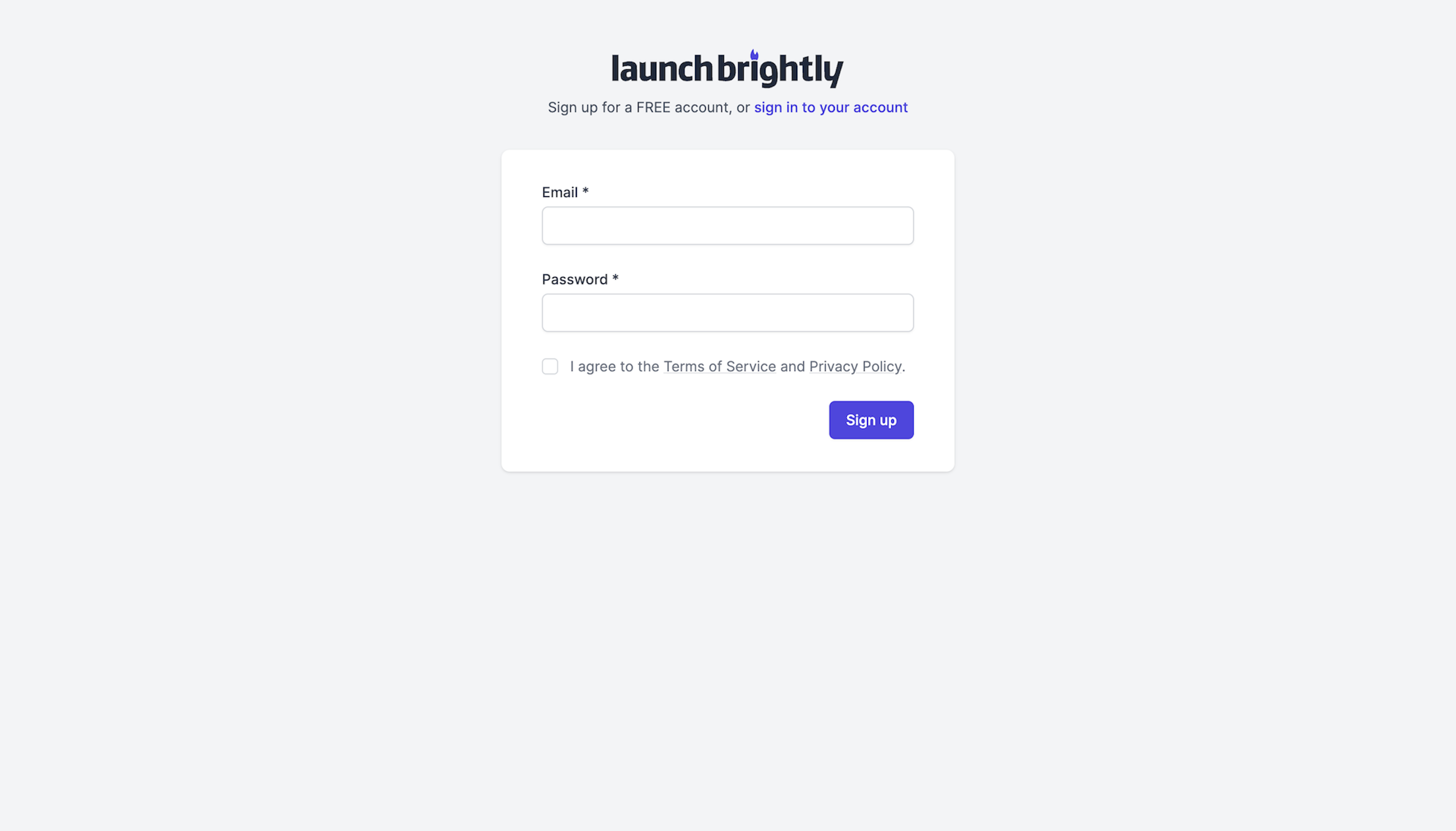 Fill in your name and update your Team Settings
Update your name in the Account Settings section and add your Company as the team name associated with your Account. If you are the first person on your team to sign up, you will automatically be designated an Admin and have a set of Team Settings available in your preferences.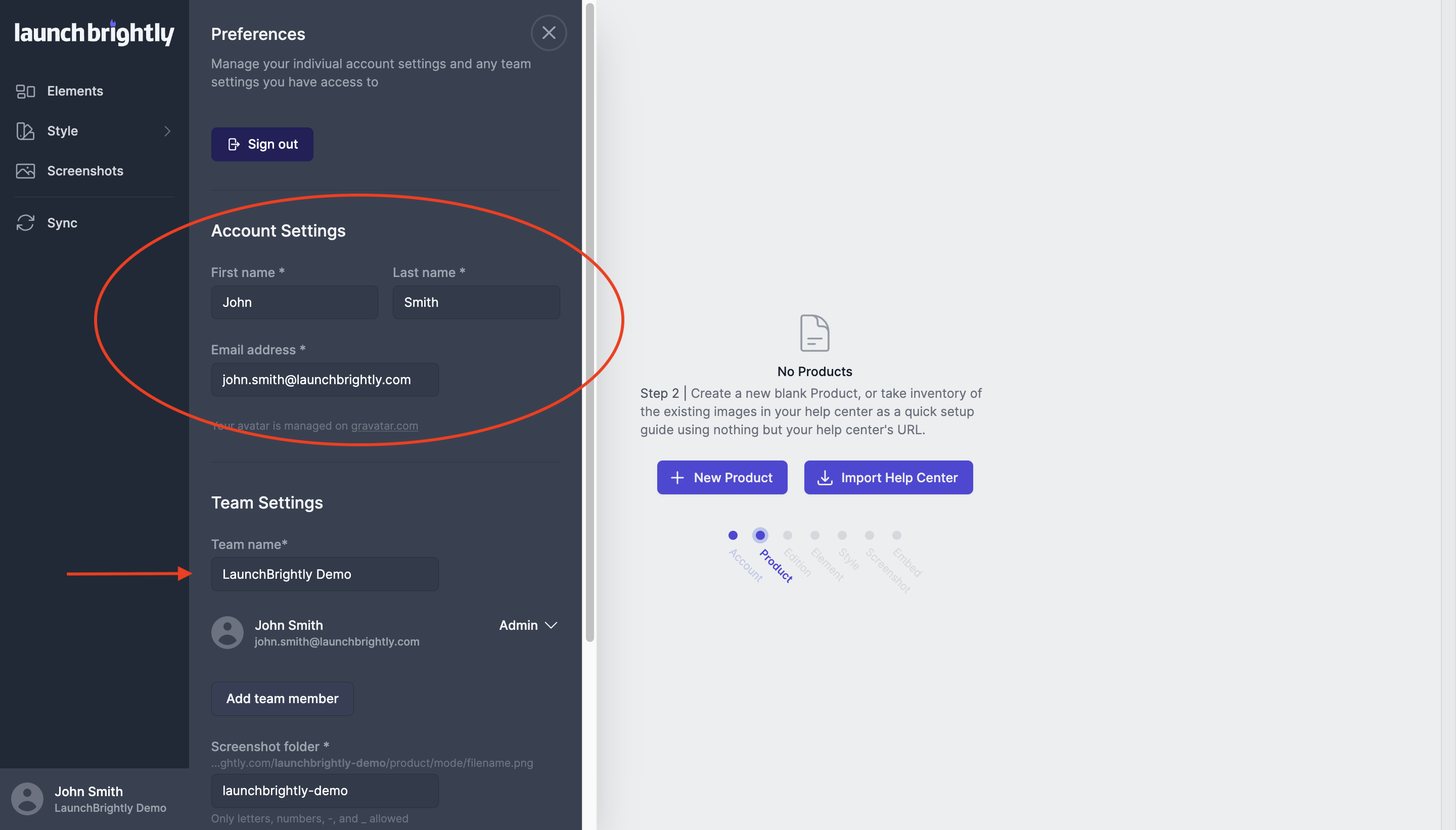 You are required to provide a name for your root Screenshot folder (this is where all your captured screenshots will be saved to the cloud), which will automatically populate with the team name you provide above.
The automated screenshot platform will save all screenshots captured in a customizable and easy-to-understand folder structure which will include your team name.
/ team name / product name / screenshotmode-filename .PNG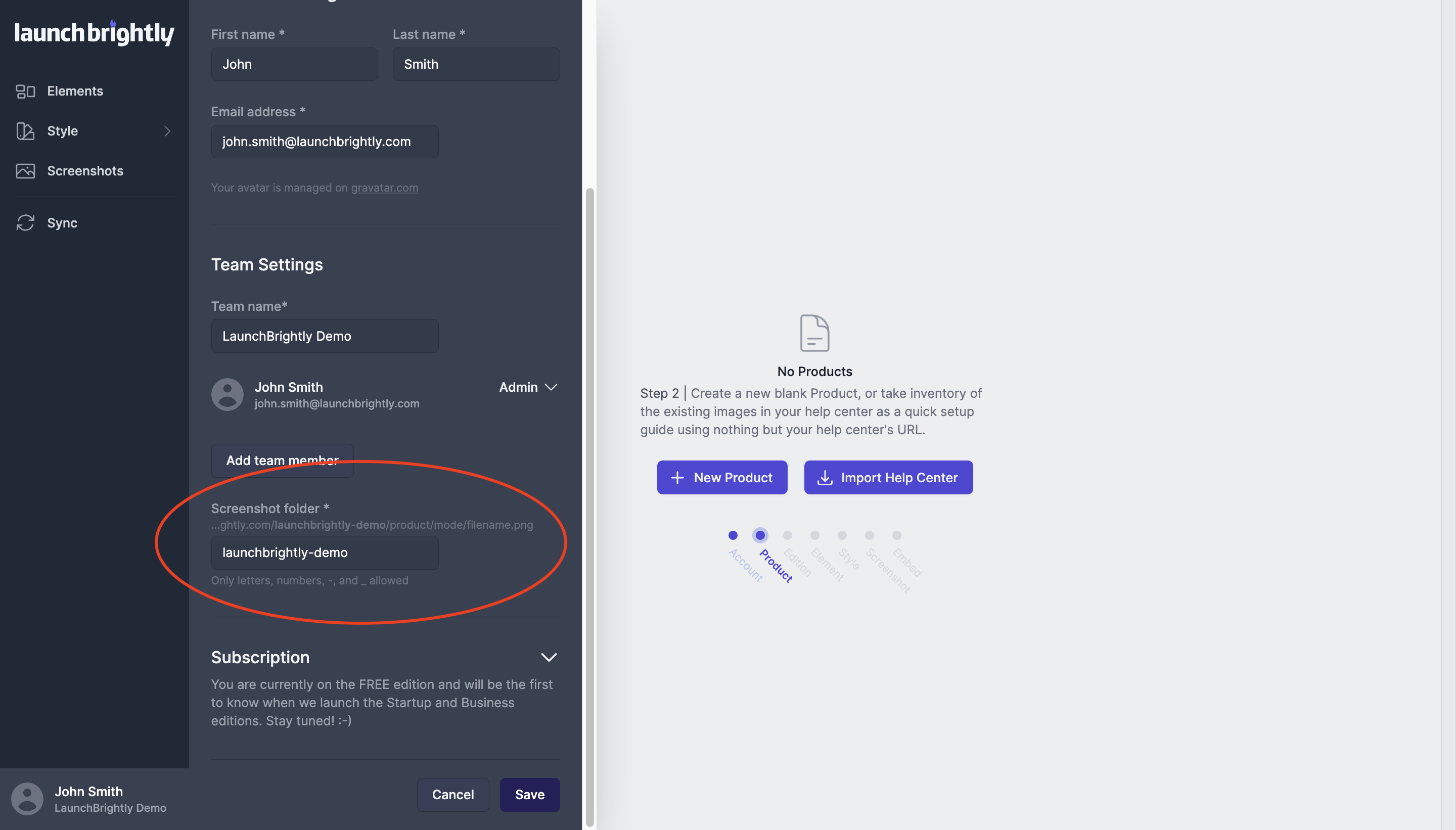 We recommend using your company name as the folder structure provides separate folders for each of the different Products you add. You can edit both your team name and the Screenshot folder name at any time by accessing your account preferences from the bottom-left panel of your LaunchBrightly console.
Note: Although you are able to edit your Screenshot folder name, we do not recommend changing this name once it has been set. Changing the name associated with your Screenshot folder will result in a change to the naming of your screenshot URLs which, depending on how you set up your screenshot automation, could result in prior links embedded throughout your system breaking.
Once updated, save your Account and Team settings.