After adding your App URL and providing visibility into your demo account, you can then select the screenshot modes you'd like the automated screenshot platform to generate screenshots of your Product Elements. Simply select the Screenshots dropdown and check each of the different modes for your screenshots.
We initially provide 4 types of screenshots, with "Desktop - Light mode" being a mandatory screenshot type. The screenshot process is fully automated so no need to worry, you can edit these settings at any time to re-run the process and capture your screenshots in a new mode.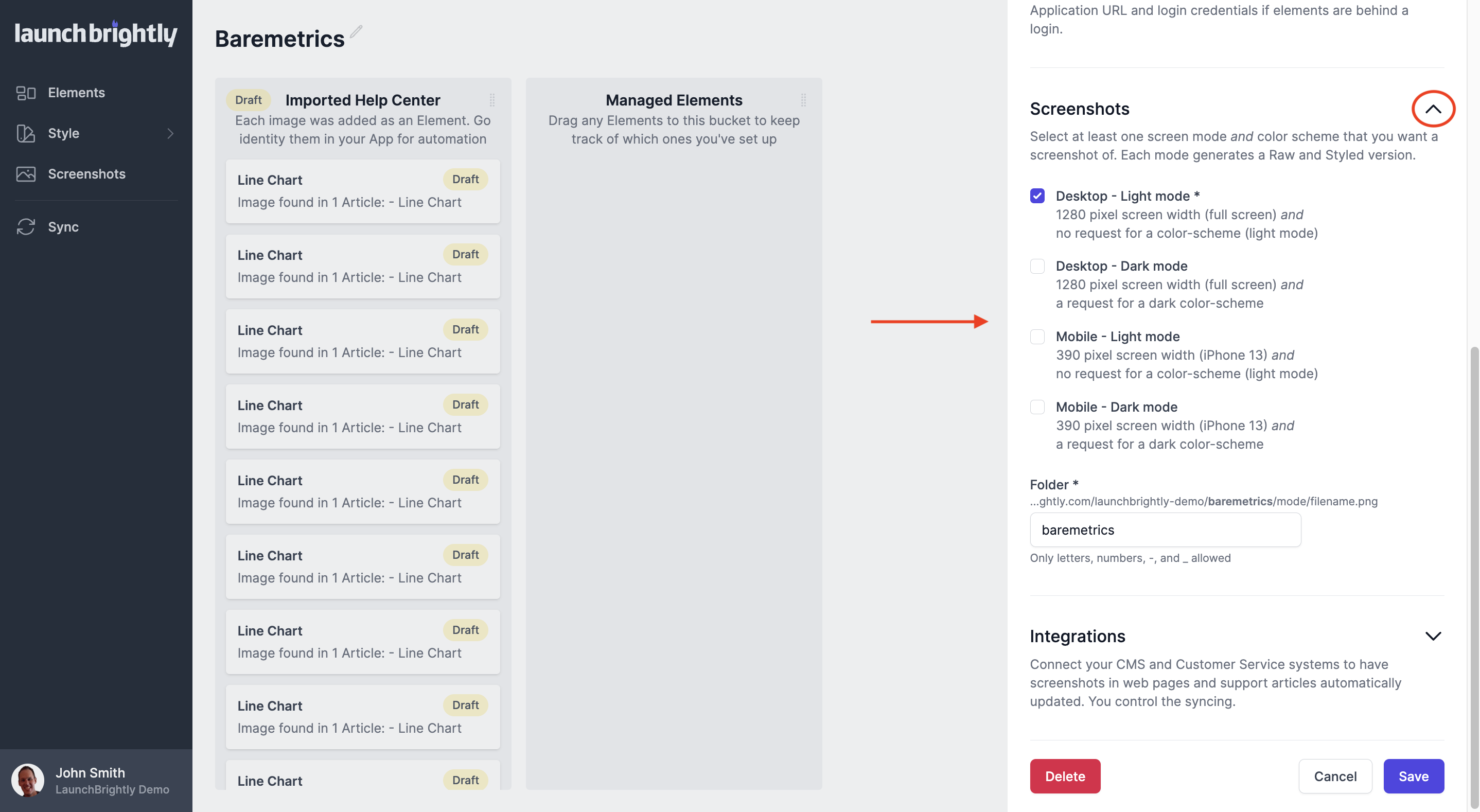 Click to Save your Product and login details.